Waterloo Lake – Surface Grouting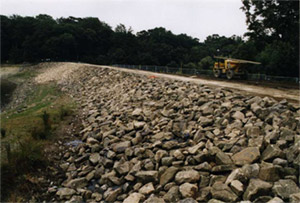 Waterloo lake is a very popular amenity for boating, fishing and walking in Roundhay Park, Leeds.
The lake's owner, Leeds City Council, was concerned about the amount of damage being caused to the rock revetment on the upstream face by vandals, and by fishermen who moved the rocks about to create a comfortable fishing platform.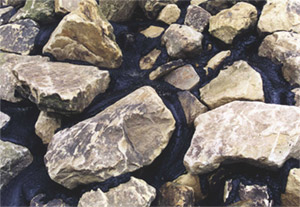 To secure the rocks in place the consulting engineer, Robert H Cuthbertson & Partners, proposed to use surface grouting with bituminous mastic. To ensure the end product was aesthetically acceptable the grout was to be cleaned from the surface of the rock with a mechanical 'brush'. The end result was a secure revetment which from a distance appeared to be loose rock.