Koole Terminals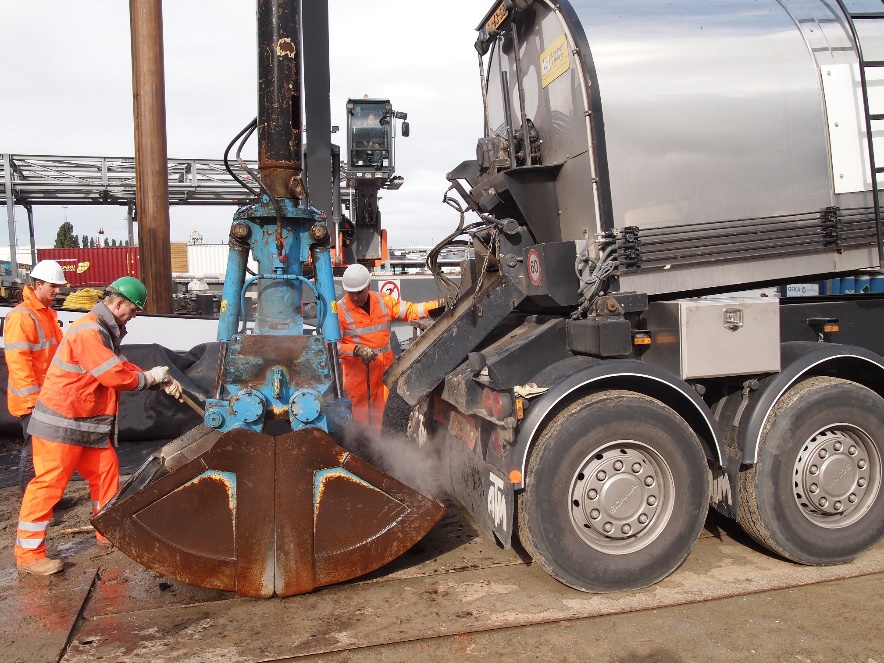 A new quay in the Koole Terminal in Rotterdam required scour protection.
Grouted rock was chosen as an economical alternative to OSA mattresses and a thinner system than rock alone.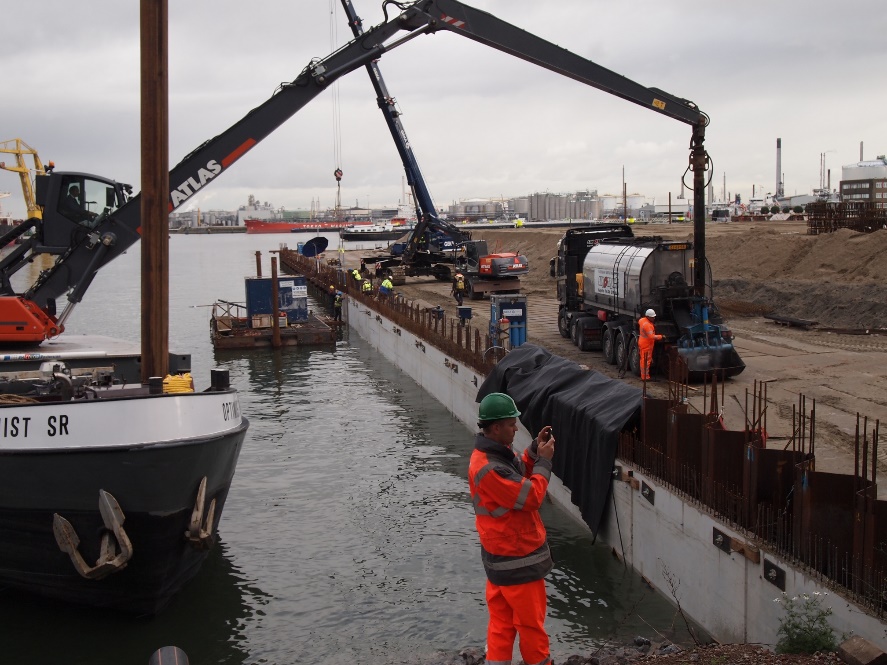 Placing the grout in-situ enables the amount of grout applied to the rock layer to be varied to suit the hydraulic loads. For example, fully grouted rock was required adjacent to the quay wall whilst graduated partial grouting was sufficient the further away from the quay. Placing in a GPS grid-pattern meant the use of divers was limited to pre- and post-installation checks only.