River Arun revetment repairs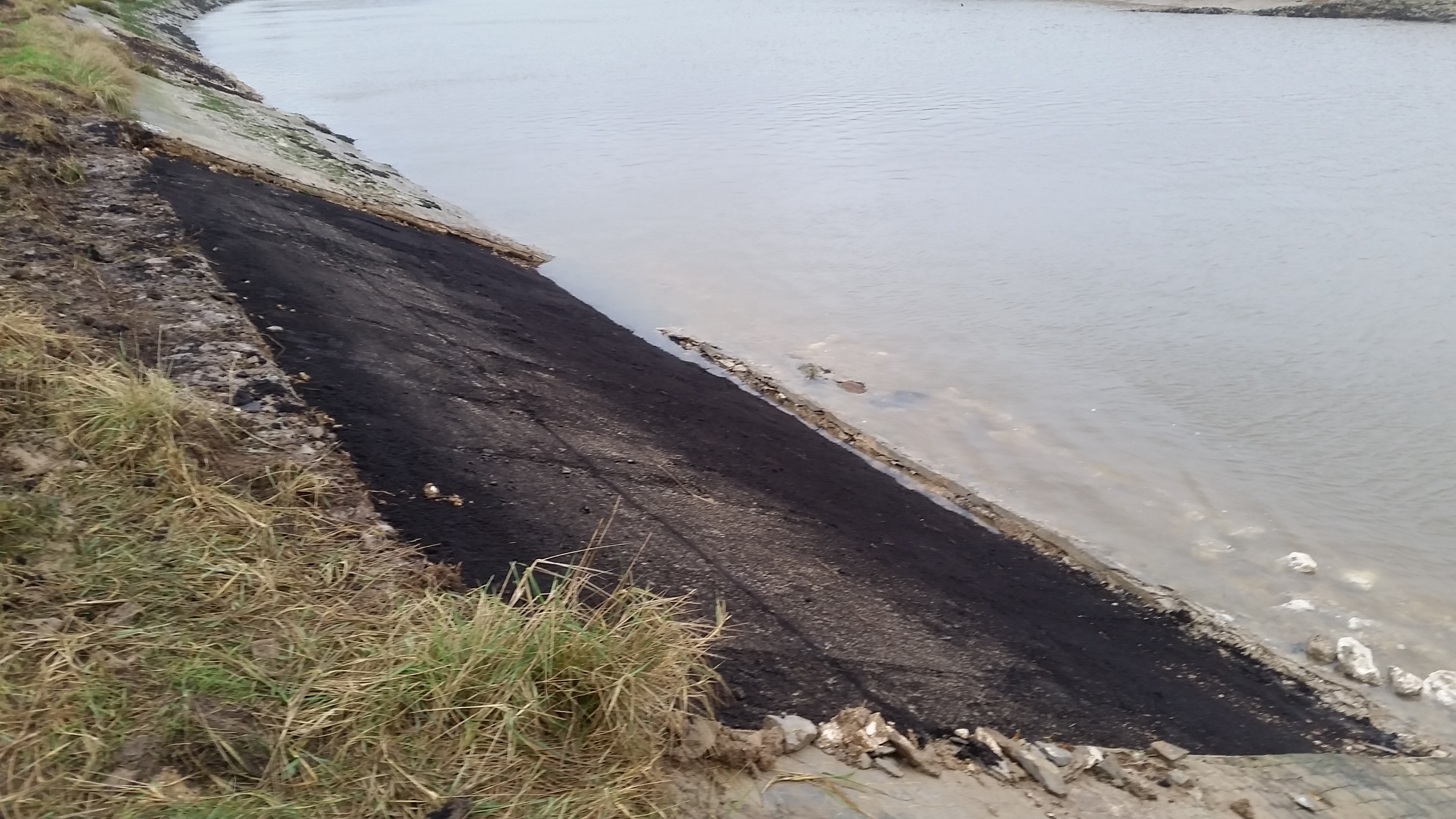 Following a successful project installing a new Open Stone Asphalt (OSA) revetment along the River Arun in Littlehampton in 2014, the same client wanted to use OSA to repair the existing concrete mattress revetment further upstream.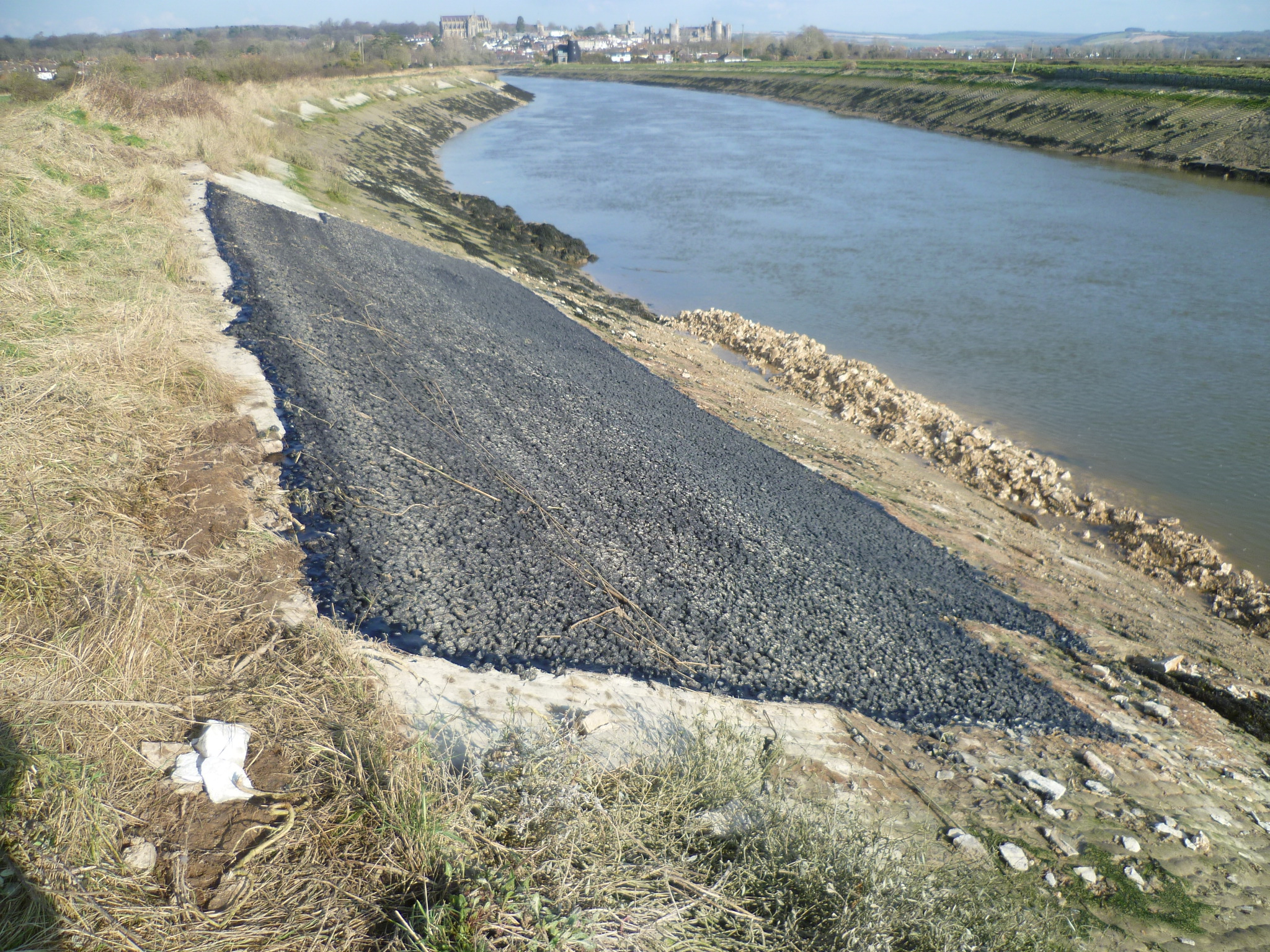 The defective areas of the existing concrete mattresses were cut out and replaced with 150mm OSA placed on a 150mm filter layer of LSA.
The edges were sealed with a hot-poured bituminous mastic.