Baddinsgill Reservoir, Borders, Scotland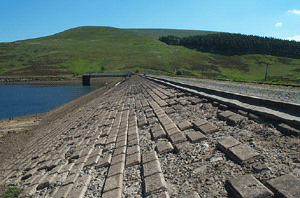 Baddinsgill reservoir is a water catchment reservoir situated near West Linton in the Pentland Hills in Scotland. The upstream face consisted of pre-cast concrete blocks placed on a granular drainage layer. Many of the blocks had suffered weathering over the years resulting in a reduced protection against wave attack.
The surface of the concrete blocks was cleaned and primed before a minimum thickness of 100mm Open Stone Asphalt (OSA) was placed over the top 8m of the upstream face.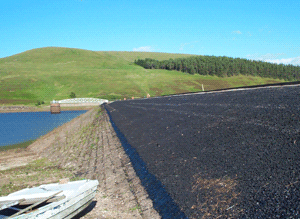 Details
2400 m2 of upstream face strengthened.
Minimum of 100mm Open Stone Asphalt placed cleaned and primed surface.