Forres Flood Alleviation Scheme – Rafford Channel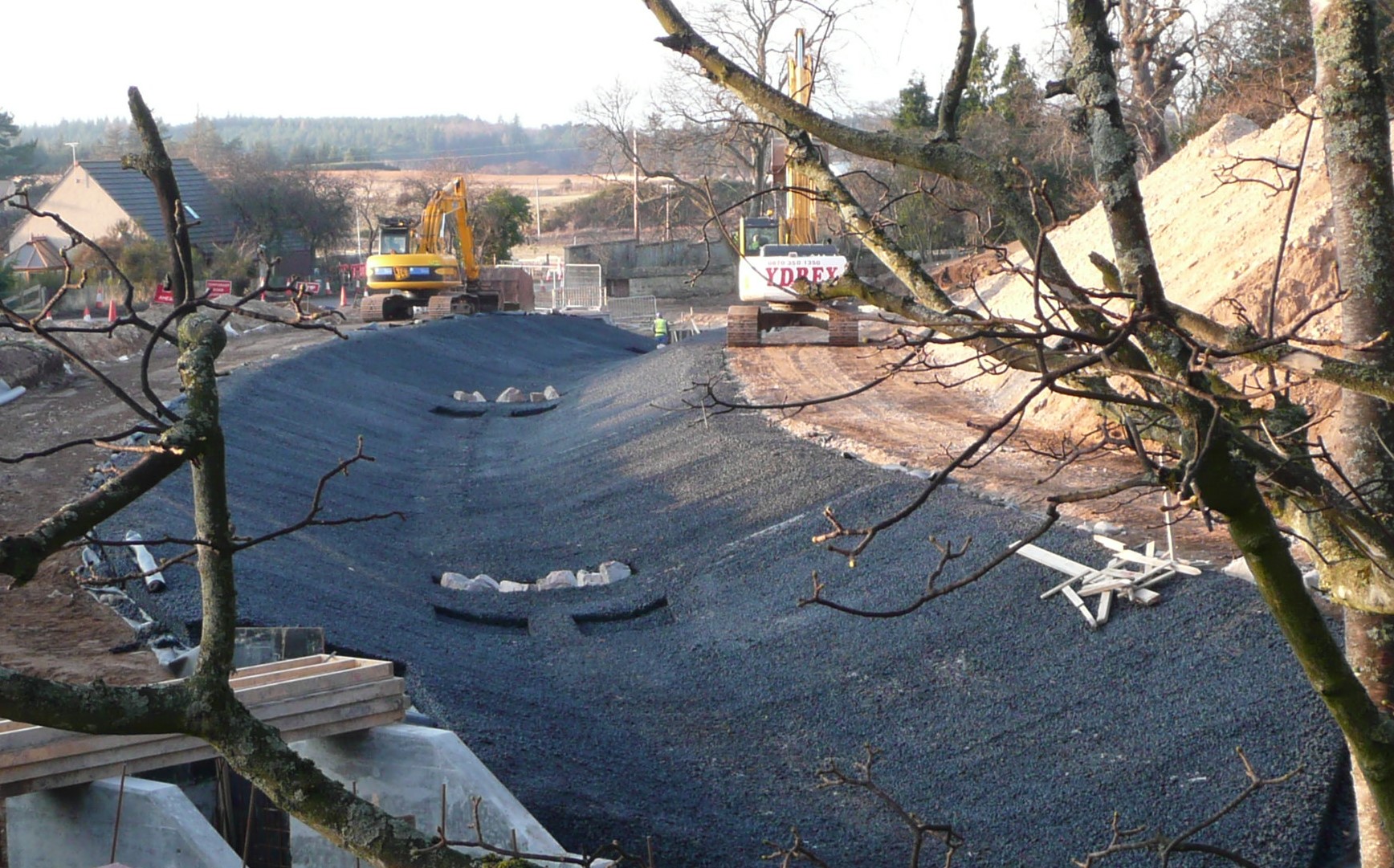 After severe flooding in 1997 and 2000 when the Burn of Mosset inundated homes & businesses in the centre of Forres, The Moray Council appointed Royal Haskoning to find a sustainable solution to alleviate flooding in Forres, as well as nearby Lhanbryde and Elgin.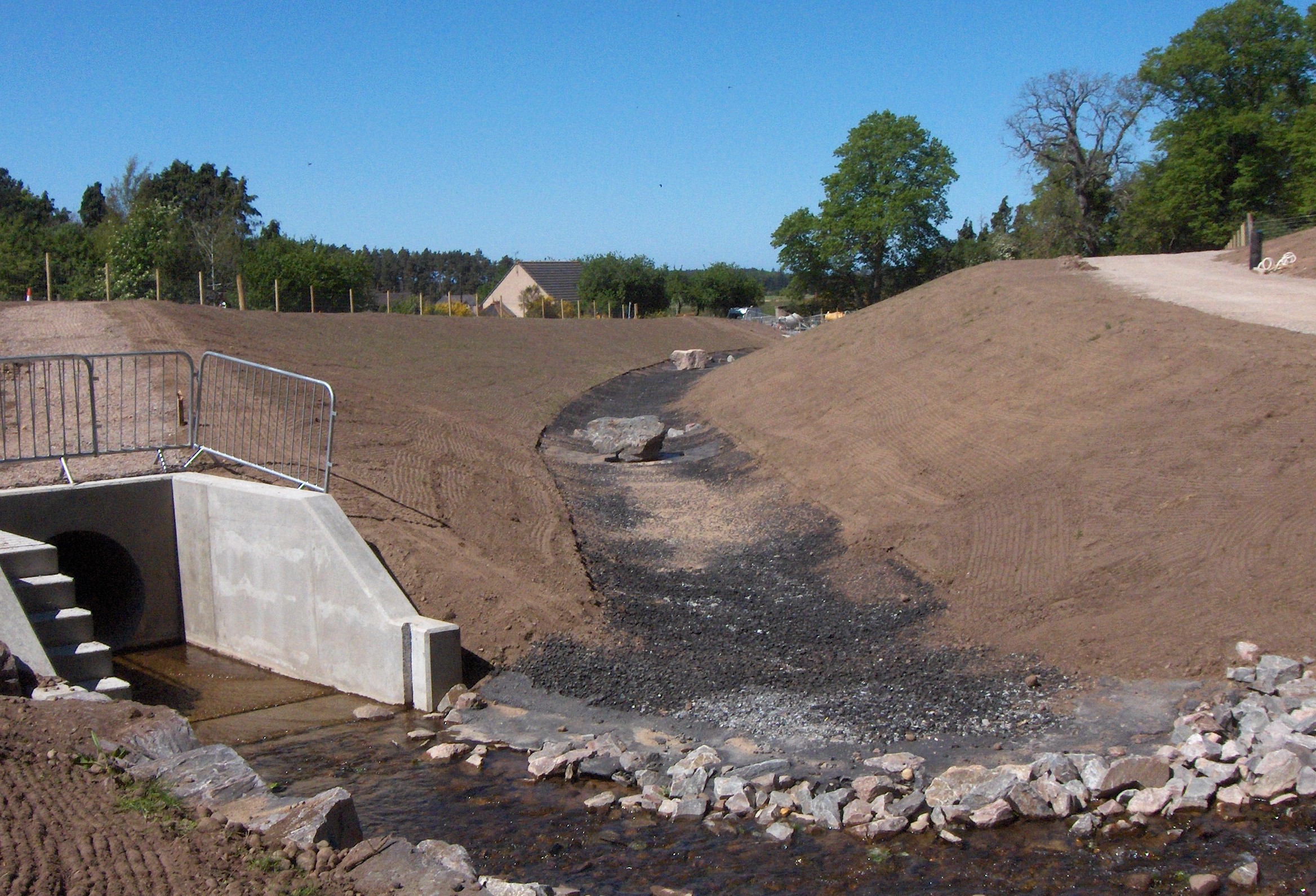 The Rafford diversion channel was designed to take flood water directly towards the flood storage area so protecting properties in Rafford from being inundated during flood events.
The channel was formed using 200mm thgick OSA placed on geotextile and was top-soiled and grassed to leave a natural surface.