Lee Valley Reservoirs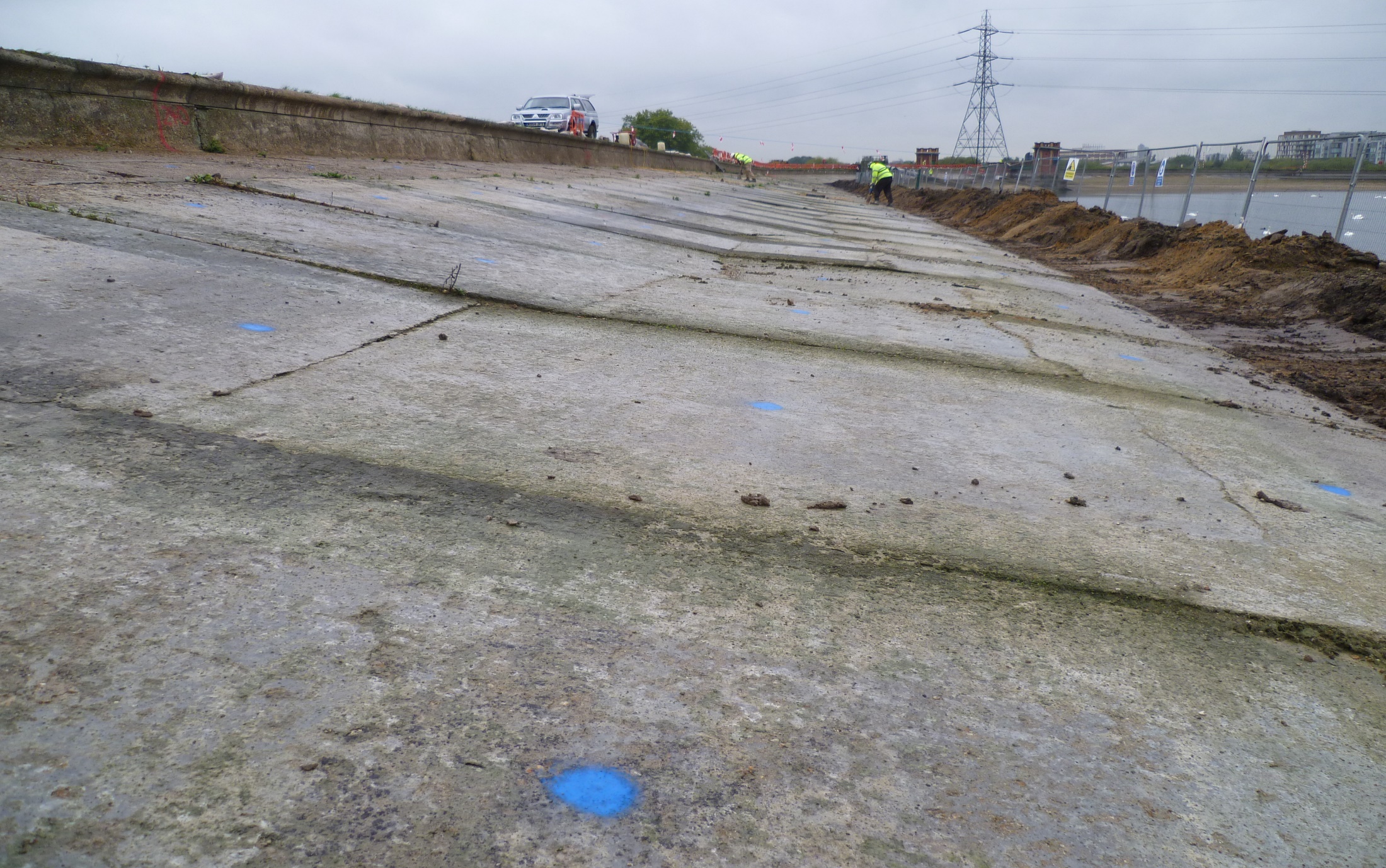 The Lee Valley Reservoir Chain are 13 reservoirs owned by Thames Water and supply drinking water to London through the Coppermills Treatment Works which is directly downstream of the reservoirs. They were constructed between the mid 19th and the early 20th century.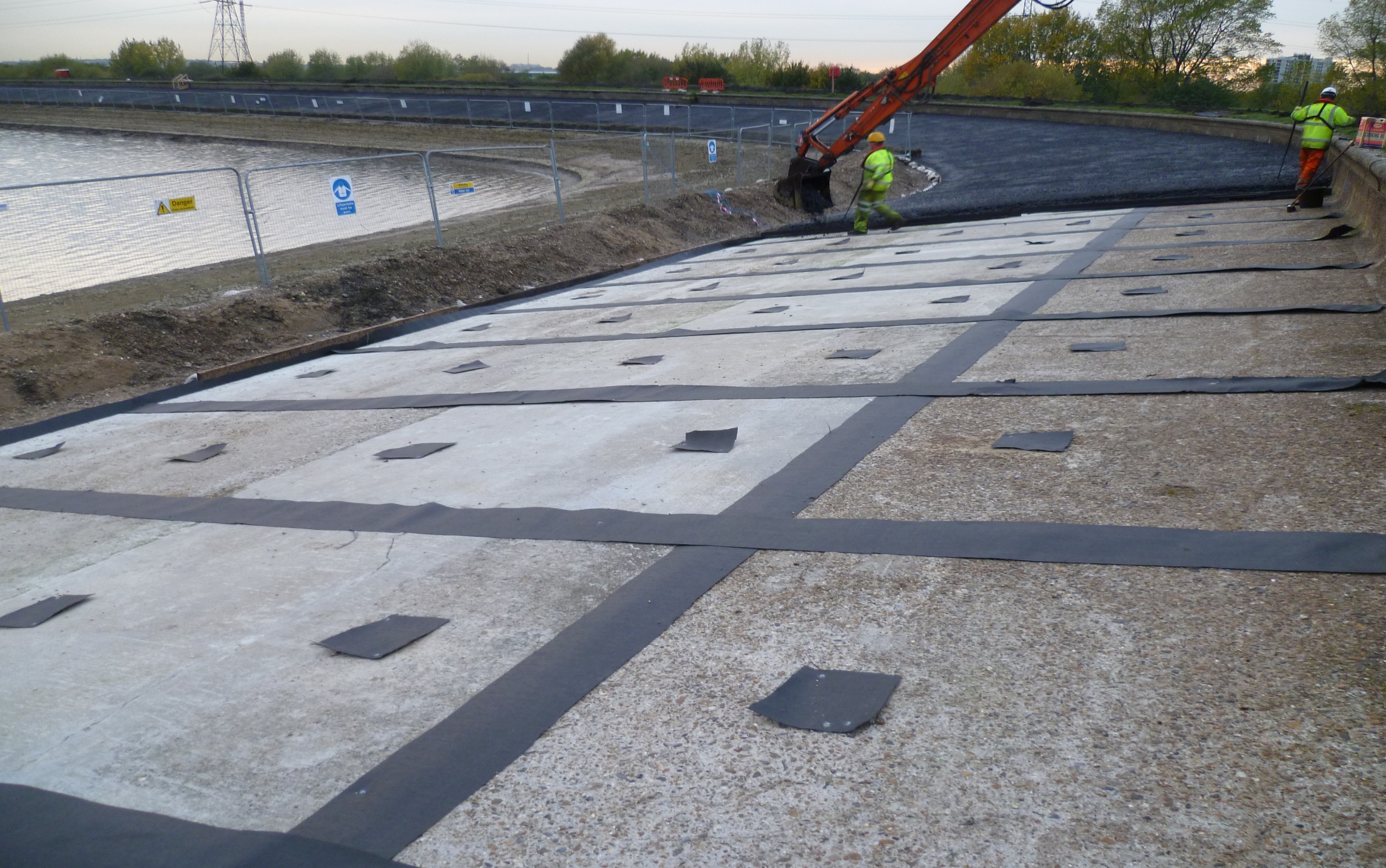 The upstream faces of the dams are protected by in-situ concrete slabs which have deteriorated over time due to weathering and cracking.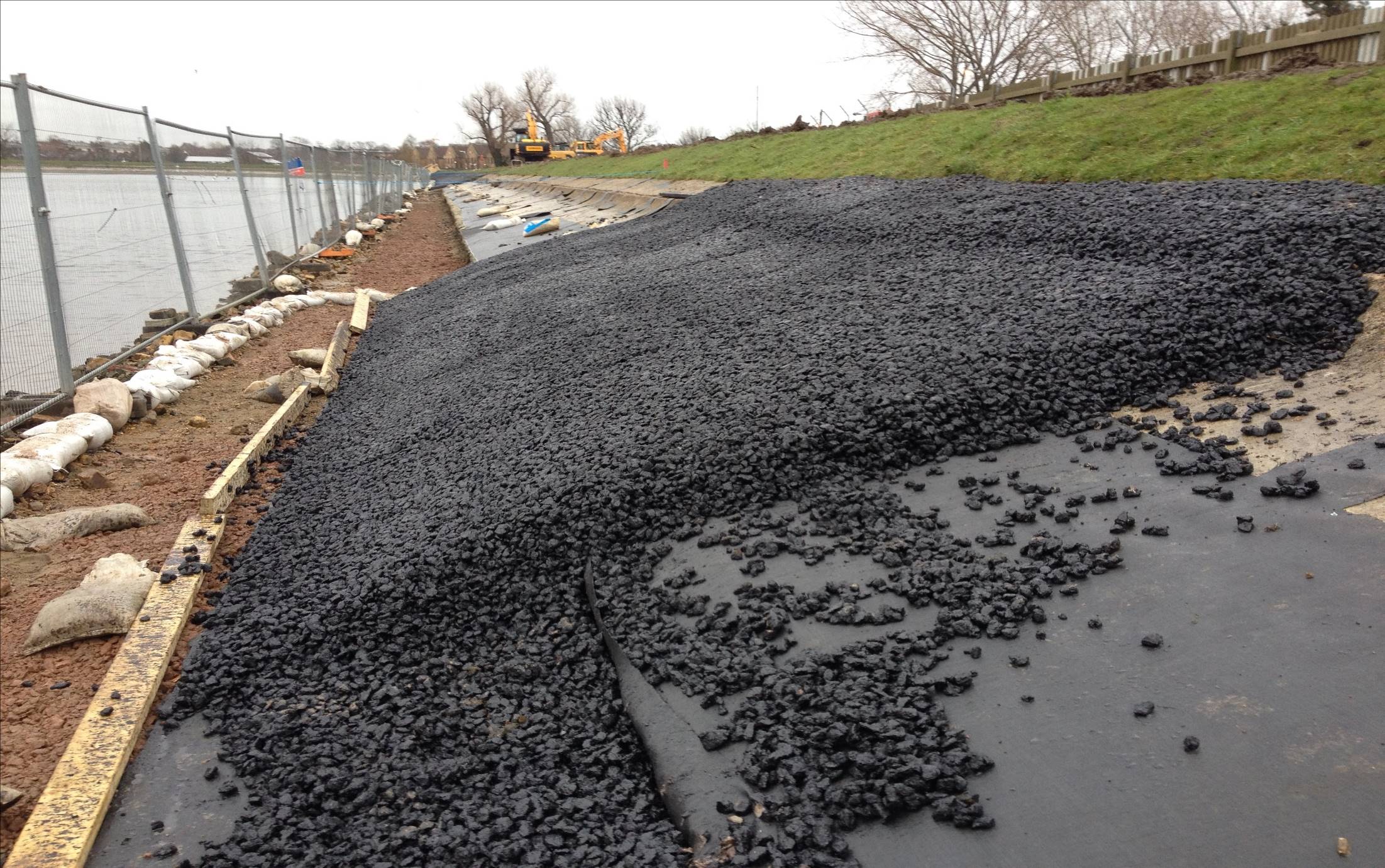 Various systems were considered to repair the slabs including new concrete slabs and concrete block systems but an overlay with Open Stone Asphalt was eventually chosen due to the shorter programme and lower cost. We worked on 4 of the reservoirs – High Maynard, Lockwood and Walthamstow Nos. 4 & 5.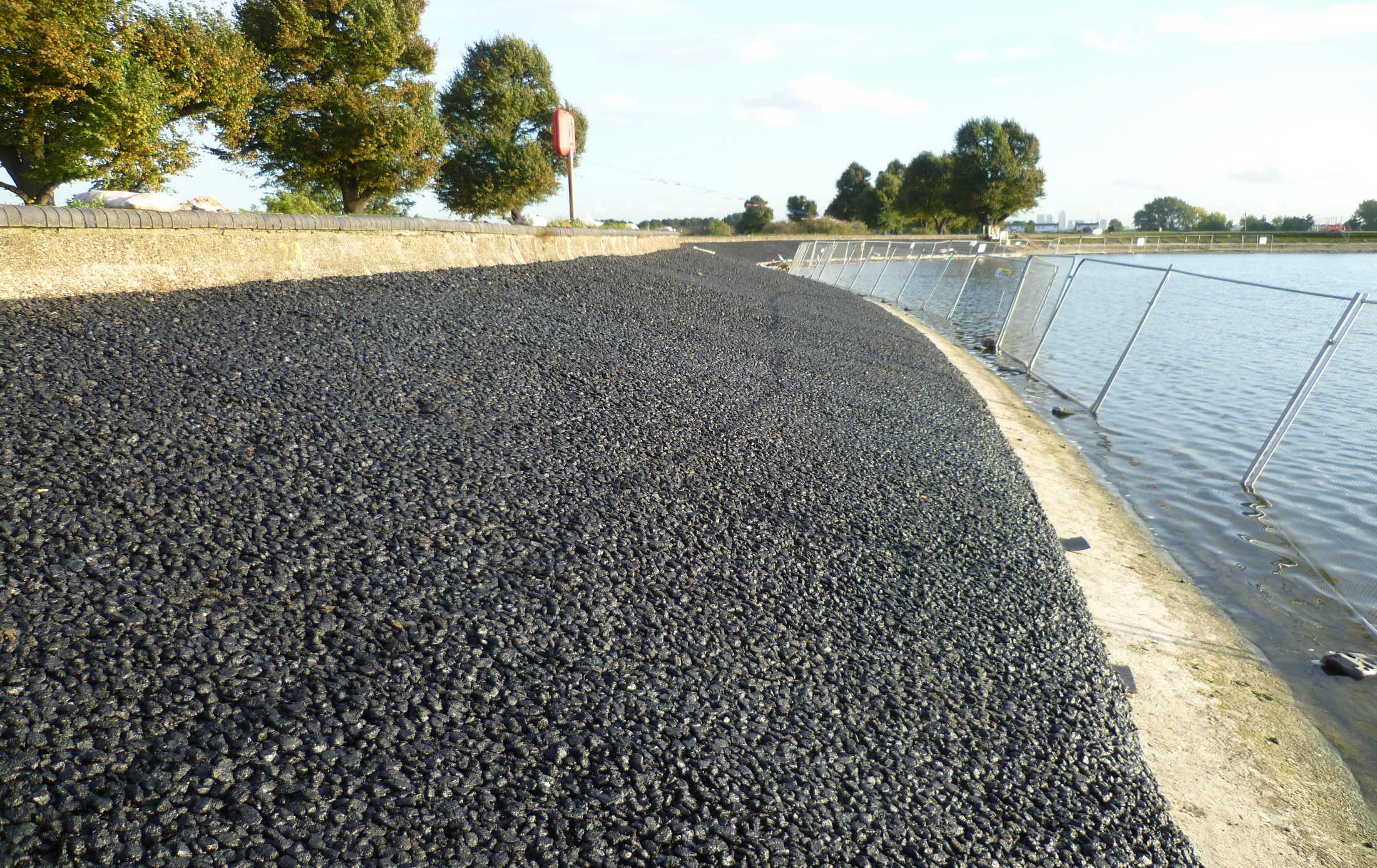 Thames Water conducted rigorous water quality tests on OSA prior to the works and continued to closely monitor the water entering the water treatment works once the works were completed. In both cases the water quality results were satisfactory.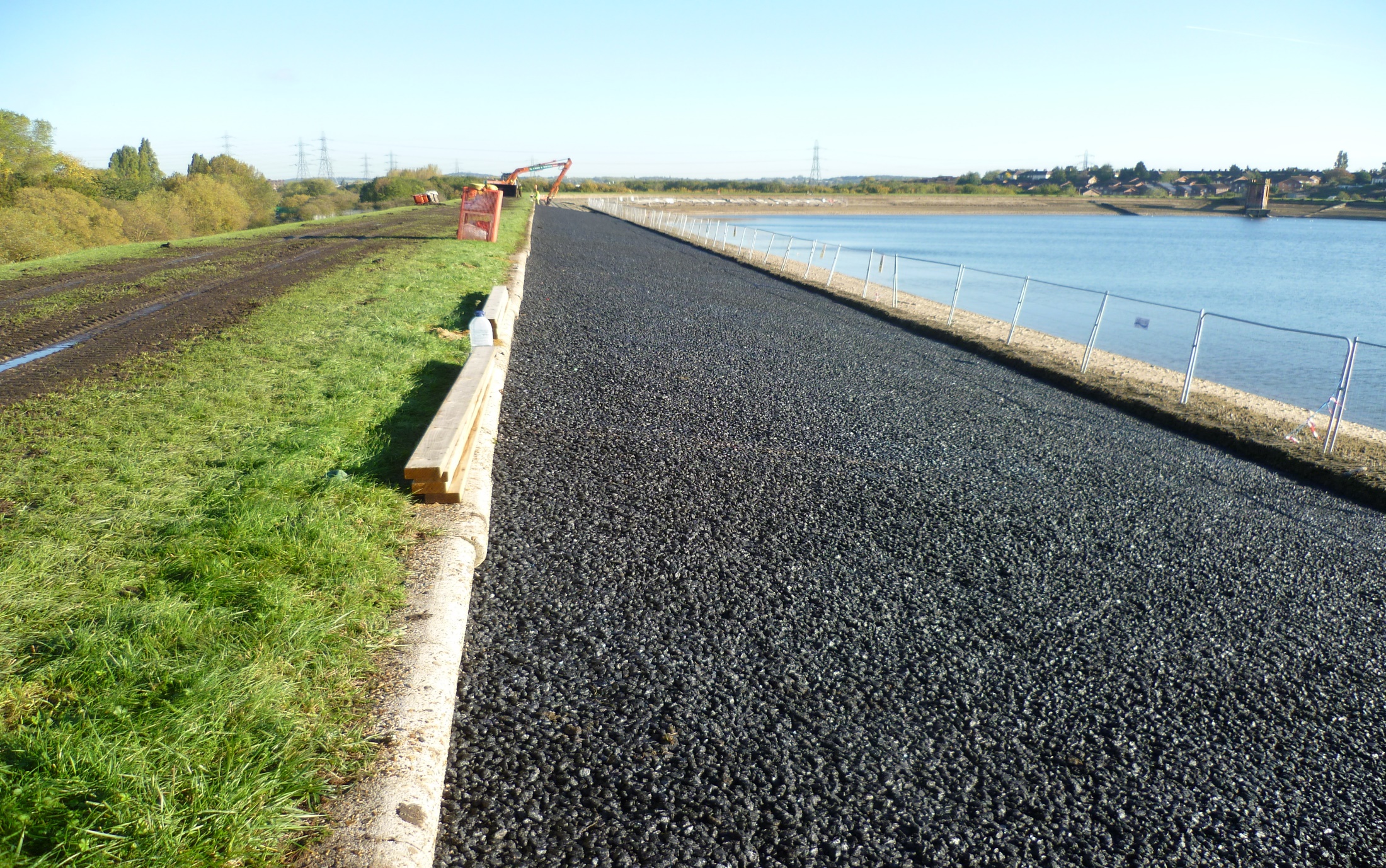 Approximately 9,000 m2 of OSA in a 125mm thick layer was installed together with a toe detail to encapsulate the end of existing concrete revetment.