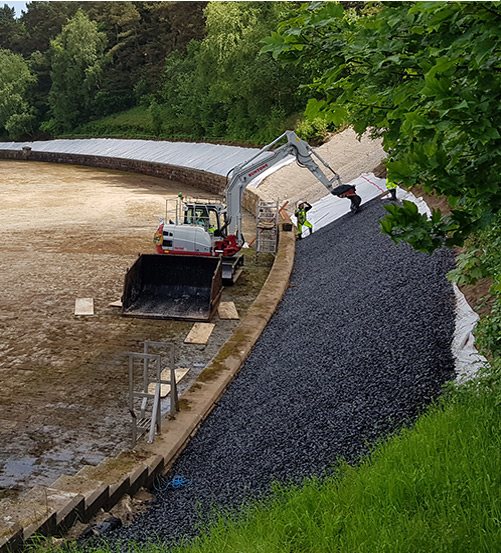 Feasibility Studies
Hesselberg Hydro is ideally placed to investigate the feasibility of using local materials.
There are compelling economic and environmental reasons for exploiting locally won materials, especially in the developing world. Indeed, such use is commonly a pre-requisite in project prospectuses.
Materials most readily available to a project rarely match the optimum specification for incorporation into asphalt mixtures. However, by applying our expertise in hydraulic asphalt, design, and alternative construction techniques, it is often possible to identify how these constraints can be overcome.
Clients can rely on our evaluation of local resources, confident in the knowledge that the optimum solution will be presented.