Design
Hesselberg Hydro offer a free design service to advise on possible asphaltic solutions for problems relating to erosion & scour protection.
We offers this free design and advice service for problems related to water erosion and landfill lining.
Usually, there is an asphalt alternative to rock, concrete blocks or gabions-the materials commonly selected by engineers.
Consideration of such alternatives at the value planning stage can only be beneficial for client and consultant. And for contractors, a more cost-effective alternative in the tender documents should help win work, or improve margins on work already won.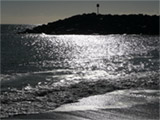 We commonly provide design and advice for:
Pattern grouted rock as an alternative to rock revetments
Open Stone Asphalt revetments as an alternative to concrete blocks or gabion mattresses
Underwater scour protection
Construction techniques for asphaltic landfill liners
Details of our expertise in these and many other areas of operation can be found at Applications
Projects