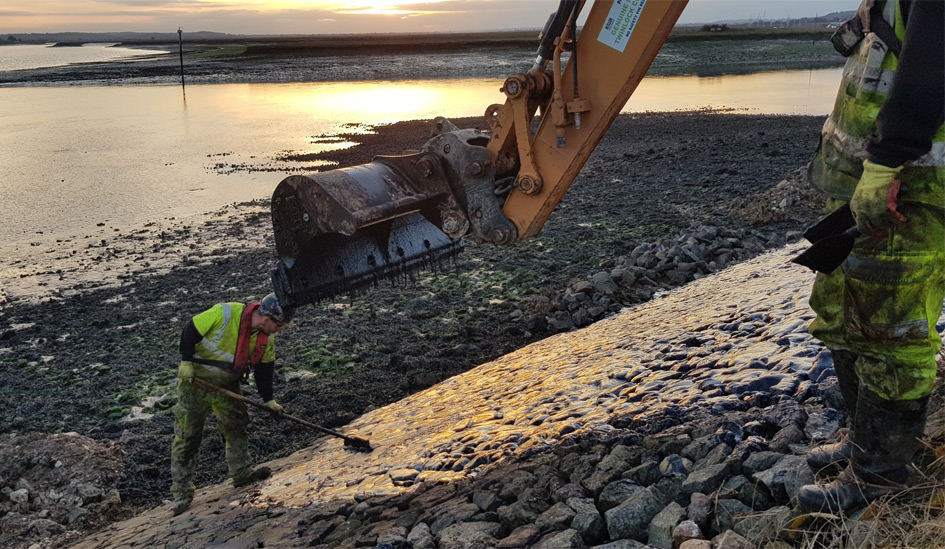 Welcome to Hesselberg Hydro
Hesselberg Hydro specialises in the application of asphalt in hydraulic engineering, and particularly systems for erosion protection, underwater scour protection and waterproofing.
Our comprehensive service encompasses feasibility studies and inspections together with design, installation, and maintenance of asphaltic structures for dams, reservoirs and lagoons, rivers and irrigation channels, ports and coastal environments, and landfill sites.
Hesselberg Hydro are also specialist suppliers of mastic and scour protection to the offshore industry.
Experience with an international clientele, and an active programme of research and development means that whatever your needs – be it reinforced geomats for river training, open stone and lean sand asphalt for flood protection and estuarine revetments, or grouted armour rock for the most exposed coastlines – Hesselberg Hydro will meet the challenge with innovative design and tailor made solutions.
For more information about the company please click here.